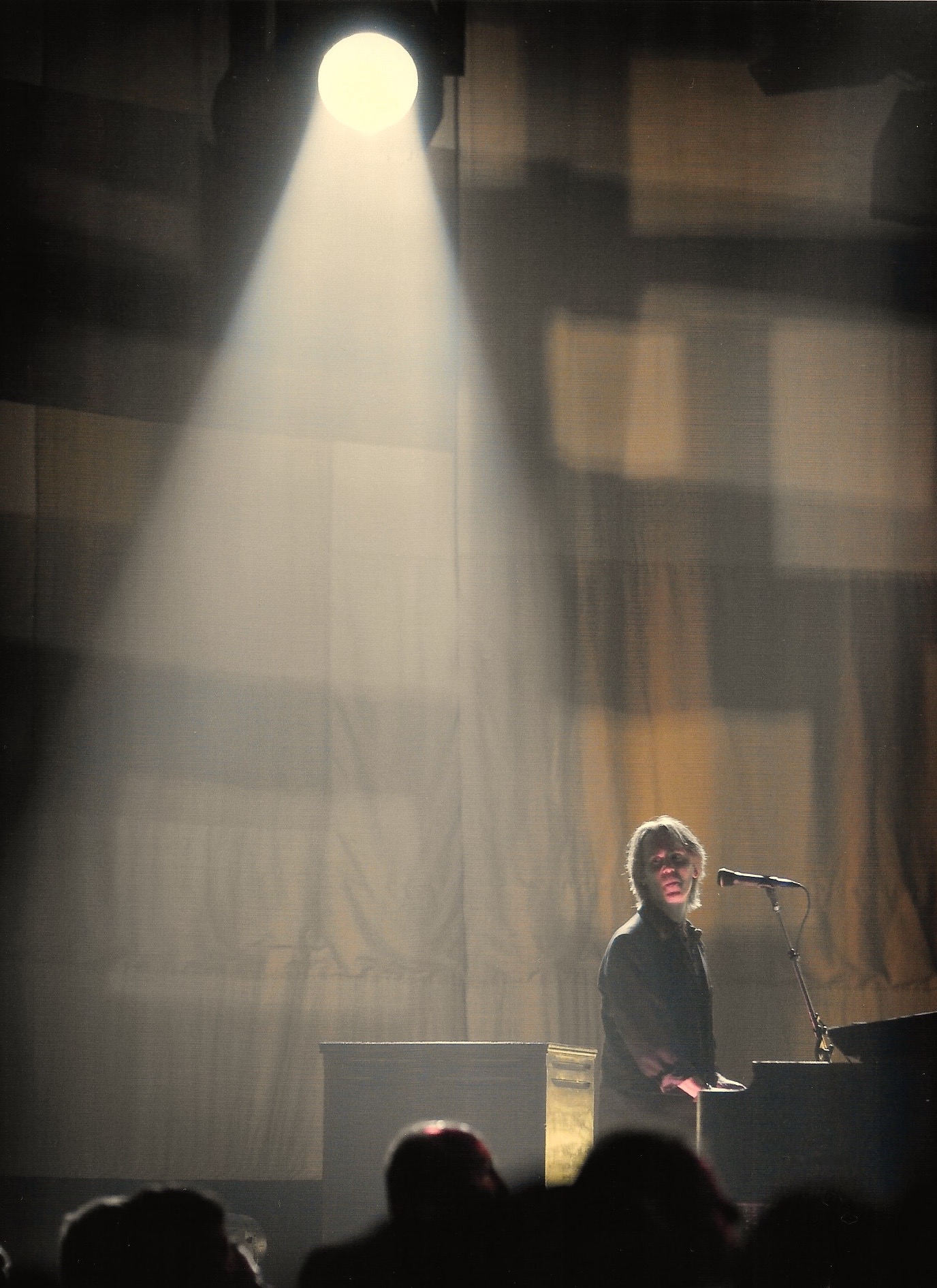 Muncie, Indiana, native Troye Kinnett began playing the piano at the age of eight and spent much of his youth listening to keyboard icons such as Stevie Wonder and Elton John.
In high school, Troye had the opportunity to perform at the Macy's Thanksgiving Day Parade in New York City, which sparked his musical ambition that would lead to future performances there at Radio City Music Hall and Carnegie Hall.  Troye studied music composition at Ball State and played in the University's top jazz ensemble. While in college, he immersed himself in a variety of musical styles, including jazz, progressive rock, and classical. It's Troye's Midwestern roots though that would later propel his career.
Early in his career, Troye toured with several rock bands playing in clubs across the Midwest. He increasingly began to work as a studio keyboardist where his talent soon gained him much deserved recognition. Eventually, he began working in Indianapolis as both a composer and as an audio engineer. He had the opportunity to write music for a variety of entities, including the NCAA, the Heartland Film Festival, Eli Lilly, F.C. Tucker, Simon Malls, Subway, Delta Faucet, Kenra, and H.H. Gregg. His compositions have won Addy, Telly, and Silver Microphone Awards, and he has scored independent feature films that have aired on Showtime and The Movie Channel.
Throughout this period, Troye performed on studio recordings while staying active in the live music scene. He performed and recorded with Donovan, The Boxtops, Rare Earth, Eddie Money, and Grammy Award winner, Sandi Patty.
In the fall of 2005, Troye was asked to record with fellow Hoosier and perhaps the most well-known celebrity from Indiana, John Mellencamp. Six months later, Troye began touring with his band, playing keyboards, accordion, harmonica, and singing background vocals. Since that time, Troye has appeared on studio albums with Mellencamp, working with artists such as T Bone Burnett, Joan Baez, and Little Big Town, and has performed live with Keith Urban, Stephen Stills, Sheryl Crow, and Kenny Wayne Shepherd. His musical talent and keyboard and accordion skills, together with his Indiana roots, make him a perfect fit for the band headed by Mellencamp, a member of the Rock and Roll Hall of Fame.
Recent endeavors include appearing on the soundtrack for the feature film Ithaca directed by Meg Ryan, keyboardist and programmer for the Sandi Patty Forever Grateful Tour, musical director for Rock-IN-Roar 500 where he led a 500-piece rock band to celebrate the 100th Running of the Indianapolis 500, and is currently involved in the production of The Ghost Brothers of Darkland County, a musical written by Stephen King with songs by Mellencamp.
Troye Kinnett has gained a wealth of knowledge and experience in the music industry ranging from performing live, playing Broadway musicals, producing and recording album projects, audio engineering, and scoring for video and film.  This has lead to notable performances on The Today Show, The Late Show with David Letterman, Jimmy Kimmel Live, Red Nose Day, iHeartRadio Icons Live, the NFL's Countdown to Kickoff, the Grammy's MusiCares Person of the Year Concert honoring Bob Dylan, and the Rock and Roll Hall of Fame Induction Ceremony where Troye performed with Billy Joel, John Fogerty, Joan Jett, and Paul Schaffer in a musical tribute to The Dave Clark Five.  Keyboard magazine appropriately identifies Troye as a "multi-talented musician and composer" and "a consummate professional." He is an award-winning composer, experienced audio engineer, vocalist, rocker at heart, and exceptional keyboardist who is comfortable in most any musical situation. – Bio Written by TLBecsey / Photo By Mark Cornelison
---